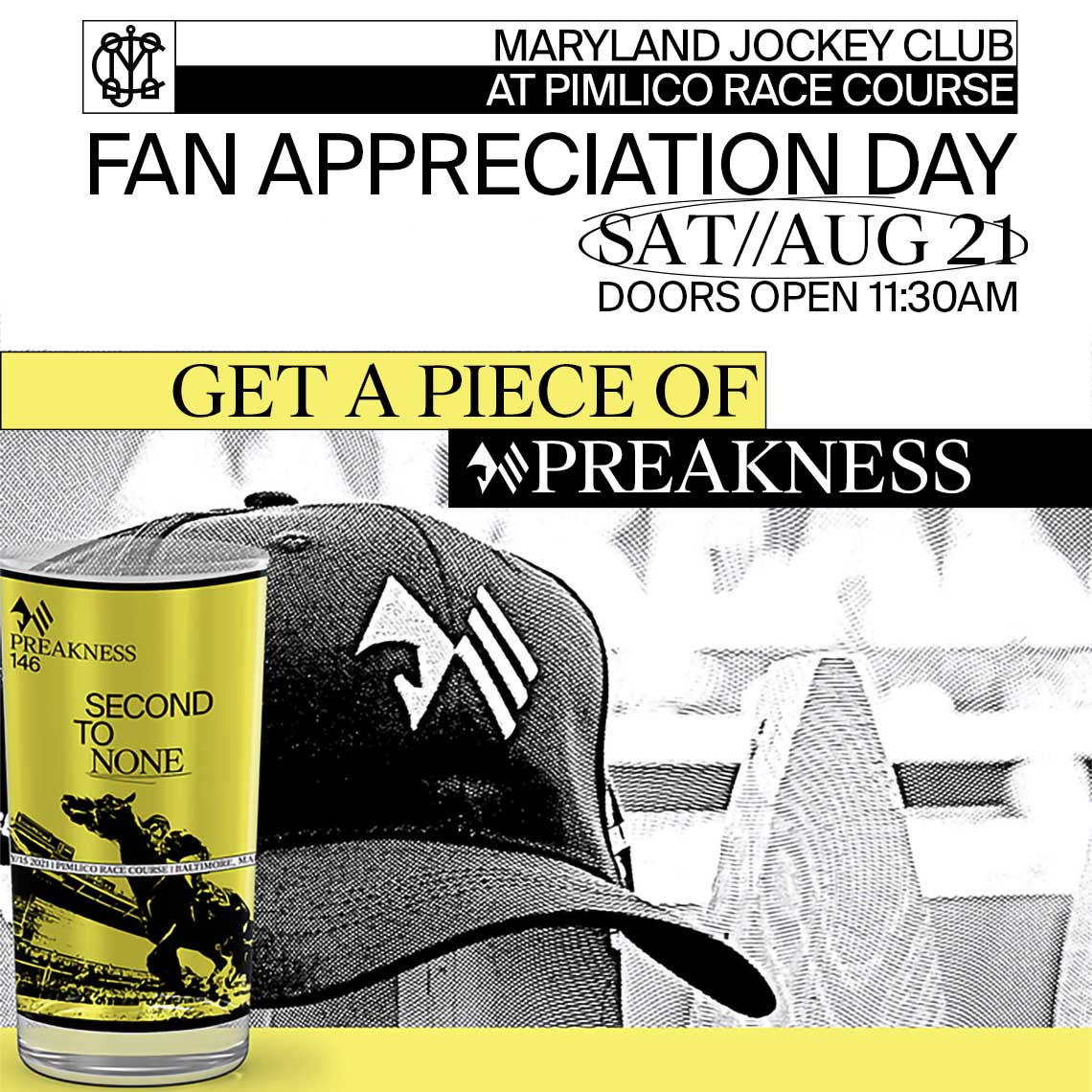 THANK YOU FOR YOUR SUPPORT OF MARYLAND RACING!
It's easy to express how grateful we are to have people like you as part our community. The positivity and support that we receive while we have been at Pimlico continues to motivate and push us forward to deliver a racing program that is #SECONDTONONE!
Take home a complimentary Preakness souvenir glass and Preakness merchandise of your choosing while supplies last!
Fan appreciation items include:
Baseball Caps
Bobble Heads
Coffee Mugs
Commemorative Glasses
Luggage Tags
Pop Sockets
Rain Ponchos
Sunglasses
T-shirts
And more…